Discover Powerful Ways to
Accelerate Growth

and Increase Revenues
Learn a radically new approach
|

Acquire breakthrough results

|


Achieve consistency and stability
Increase revenues
Lower costs
Keep good employees
Reduce stress
Grow your business profitably
Sounds like that's the impossible, right? But it's very possible and here you can learn how.
If you're the restaurant owner who desires to grow your business, increase revenues and create stability for long-term success, you're going to need different ways of doing the same things to get better results.
Hi, I'm Nandu, a growth coach and business advisor to ambitious restaurant owners and groups. I've been in your shoes and struggled through the growing pains of expanding my restaurant business and creating maximum profitability. 
Along my journey, I discovered best-in-class methods that transformed my business, revenues, profitability, teams, and stress levels.
Now I share what I've learned with my coaching clients and members of my private membership club to help them create and achieve:
All the while helping them meet their growth goals without the usual ups and downs that come with expanding a restaurant business or chain. 
And one more thing…
Profits should not come at the cost of your personal life and happiness. A key part of my approach is showing you how it's possible to strike a balance between growing your business and living a life you want.
I invite you to join me in discovering a new level of confidence and success in running your business.
It's time to do something new. Something tried—something proven to increase revenues and grow your business while striking a balance between work and life.
Warm Regards,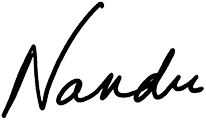 P.S. In the current, ever-changing and competitive landscape of the hospitality industry, these methods have proven to deliver results. Learn more about my approach here.